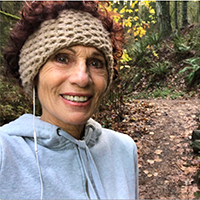 Co-Founder & CCO EarthSkyProducts
Darlene Mea
"What gifts can we bring to the world to help create balance and vitality to mind, body and spirit'.  This is my 'why' in life, what gifts can I bring in from mother nature that repairs, restores and revitalizes our world?"
Darlene Mea is a long-standing media personality in the world of alternative everything. Alternative health and wellness practices is her main focus. Since the early 1980s Darlene has been involved in television, radio, print and multimedia. She represents all things natural, sustainable and life-promoting.  She is dedicated to going beyond the status quo narrative in order to provide options for a more wholesome life. 
Since early 2015,  Darlene has been on a mission to inform everyone on how to become involved in the exciting, world changing benefits of Hemp.  Hemp continues to revolutionize the world of health, wellness, environmental sustainability and economics. You can see more of this at HempingtonPost.com
Darlene's continuous love and desire to share the all natural ways of life has evolved into EarthSkyProducts with her partner and herbal formulator Andrew Levine. 
Together Darlene and Andrew, aka DNA,  are on a mission to develop and/or introduce unique, cutting edge natural products that enhance and restore life..  They have decided that if they can formulate it or find it, they will bring to the world the Gifts of the Gods.
If you have a unique all natural line of product, please reach out, maybe we can promote you here and on ETSY, with us.
After all these years on the planet I have learned, nature gives to us, restores and revitilives us naturally. Choosing the all natural way also allows our boty to restore and revitalize it 'self' naturally!
Our wealth is equal to our health – Choose wisely!
May Peace Be with You Always,
Darlene Mea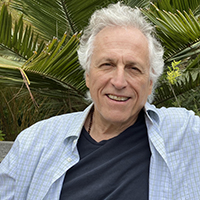 Co-Founder & CEO EarthSkyProducts 

Herbal Consultant/Formulator
Andrew Levine
"Since childhood I have been a student of the nature of things. It seems there is a persistent order to the natural world. It is evident in the world of herbs. The challenge and thrill of combining herbs in a harmonious way fascinates me. I love the intuitive process of creating formulas for a purpose. The intuitive process emerges as I focus on the nature of each proposed herb. The creative flow searches for integrity and grace. My wish is to ease the pain of living, restore health and vitality, and address specific imbalances. It has been a great and fulfilling joy to be part of this lifelong process"
As a formulator with over 30 years of professional experience, Andrew Levine specializes in herbal products that focus on wellness, longevity and energetics. Creating formulas for specific symptoms and imbalances is his speciality. He has developed liquid herbal products, and encapsulated formulas, and has a solid reputation in the Natural Product industry.
Throughout three decades as the owner and head formulator at Yellow Emperor Inc., an herbal manufacturing company, Andrew helped research and market result-driven formulas based on a variety of worldwide botanical traditions. He has sourced high quality materials locally and globally to create innovative, hand-crafted products. He has directed all stages of manufacturing, from conception to the marketplace. He has years of extraordinary herbal and nutritional formulation experience.  
As Chief Formulator and Herbalist, Andrew Levine is respected by his colleagues throughout the natural products industry for pioneering the use of some of the world's most important medicinal plants. He is esteemed for practicing and promoting the highest standards of herbal manufacturing practices.  
Currently Mr. Levine heads his own private Herbal Consultation/Formulation practice at FlyingGame.biz